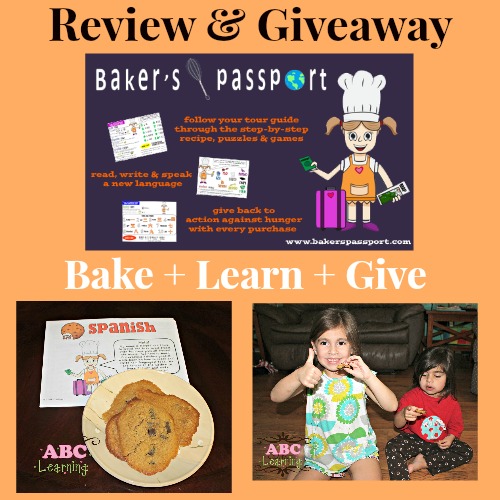 As many of you know I love to bake and my girls love to learn, so we were really excited when we got the opportunity to check out Baker's Passport in Spanish.  I'm always looking for fun and different ideas to use during our lessons. I would have to say that the first thing that grabbed my attention was the fact that I could use this with our Spanish and Math lessons!

 The first thing we did was meet Harper who loves to travel and bake sweet treats with friends.  She gave us a list of all the ingredients we would need to bake our Chocolate Oat Cookies.  Before we got started I went ahead and pulled all the ingredients that we needed with the help of one of my mini chefs.  After I made sure we had every ingredient my other chef Kaelyn double checked out ingredients list and our baking materials list to make sure that Kaidence and I had not forgotten anything.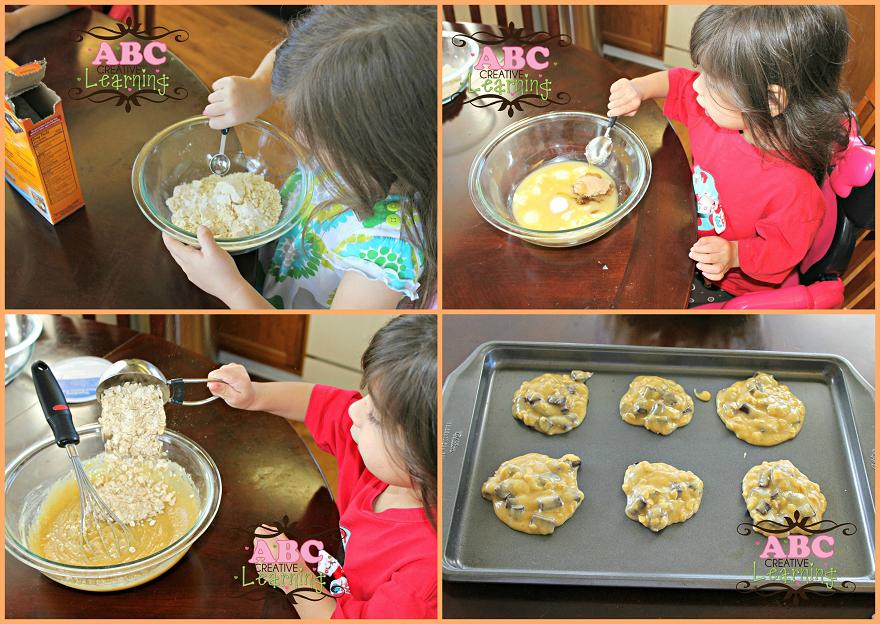 Harper gave us step by step instructions on how to mix our ingredients together.  I really loved that we were able to use our allergy safe ingredients to bake and both girls were able to participate.  The girls followed the directions as I read them  by mixing first all the dry ingredients, then the wet ingredients, and finally mixing everything together.  We were then ready to bake our yummy cookies!  Harper makes sure to let children know that once the cookies are ready for the oven to make sure an adult is in charge of putting them in.  The girls followed directions great as I was reading what Harper wanted them to do.  Probably better than if I were the one telling them to do something 🙂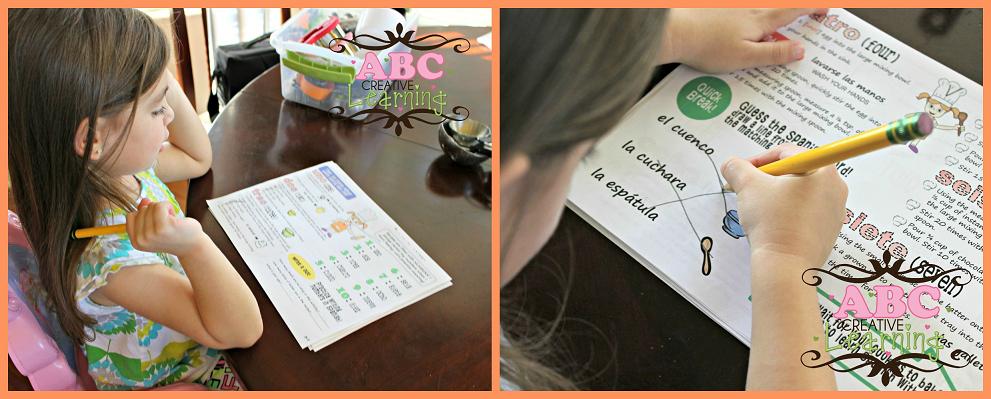 While the cookies baked we played some of the games and learning activities on the worksheets.  I even decided to laminate some of them because we can definitely use them during Spanish lessons.  Some of the games were a little bit harder for the girls, but with the 3 of us working together I thought it was great!  Knowing Spanish fluently made it really easy for me to teach the lesson, but you don't need to know Spanish to teach because everything is given to you and if you need the answer keys to the questions they are right on the website.  The games were the perfect about of time to keep both girls busy and occupied while the cookies baked too!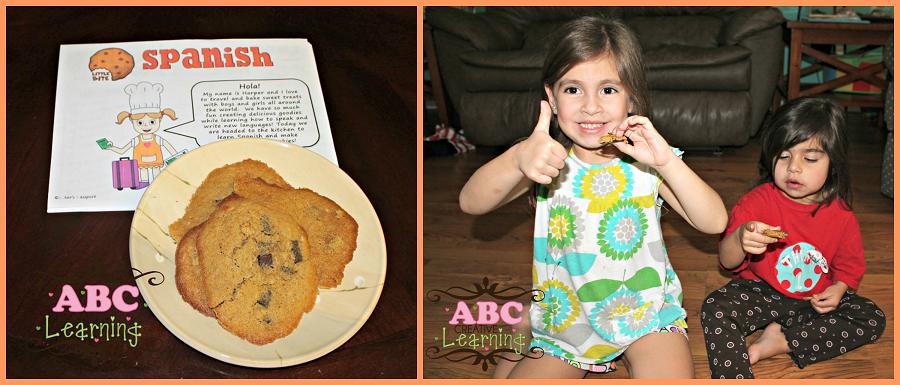 As you can see the cookies turned out great and big!  Both girls really enjoyed baking and eating their cookies afterwards as a special snack and for dessert that night 🙂  Kaelyn said they were "thumbs up delicious"!
About Baker's Passport
Baker's Passport is a mom-owned small business that is committed to providing children with a fun and interactive experience in the kitchen that will help them learn baking skills, learn and experience new languages, and give back to those in need.
Pricing
Little Bites Passports can be purchased several ways.  You can purchase 1 passport for $4.99 or you can purchase in bundles of 2 for $8.99 and bundles of 3 for $11.99.  I think these are great prices for some fun and interactive kitchen language baking lessons.  My girls and I had a wonderful time spending time learning and baking!
Giving Back
Not only are Baker's Passport economical, but they are a giving back business!  Each and every time that you make a purchase from Baker's Passport, a $1 is donated and you will be helping with the fight against hunger.  Love that!!  Not only will you be supporting a small business owner, providing a wonderful lesson for your children, but also helping to Fight Against Hunger!  Amazing!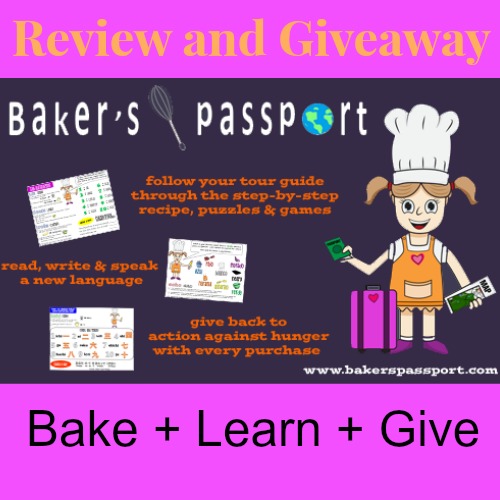 How would you like to win a Baker's Passport on the language of your choice?  Well Baker's Passport has graciously offered a giveaway for all ABC Creative Learning readers and fans!  Simply enter for a chance to win on the Rafflecopter entry below!  Good luck and as soon as a winner is chosen I will notify them by email 🙂
Do you love baking in the kitchen with your children?