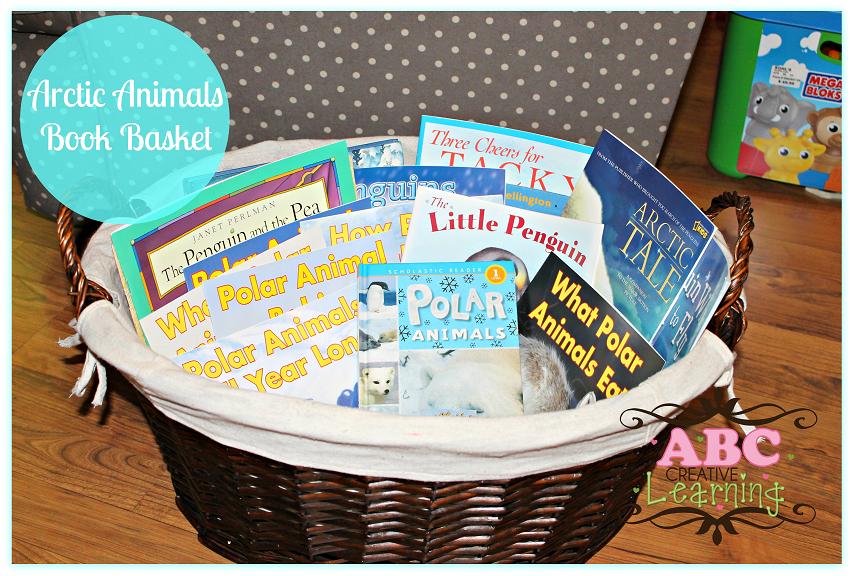 This week we are learning about Arctic Animals and the girls are really enjoying reading and looking through their Book Basket this month.  I have added several fictional books staying with the theme of arctic animals and also added some science non fictional books that show pictures of the animals in their habitats.  We are also doing some fun arts & crafts this week with the theme, so keep a look out for those postings 🙂
One of my favorite set of books is the Scholastic Time-to-Discover Readers by Melving and Gilda Berger Polar Animals.  Unfortunately, this book set can only be purchased through he school system and I was lucky enough to purchase them either through one of our book fairs or when my classroom parents ordered from Scholastic.  I love the wonderful information and pictures.  As of now, these are the girls favorite books to look through.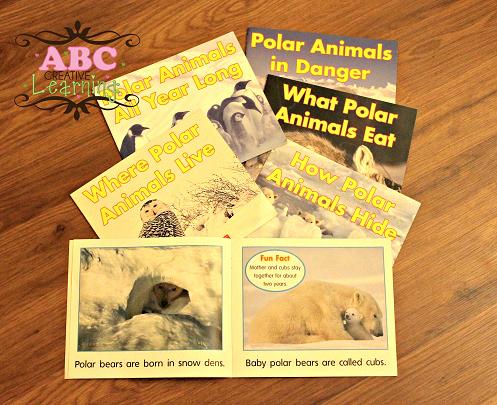 Below you can find some more of the books in our Book Basket this week!
What's your favorite Arctic Animal?