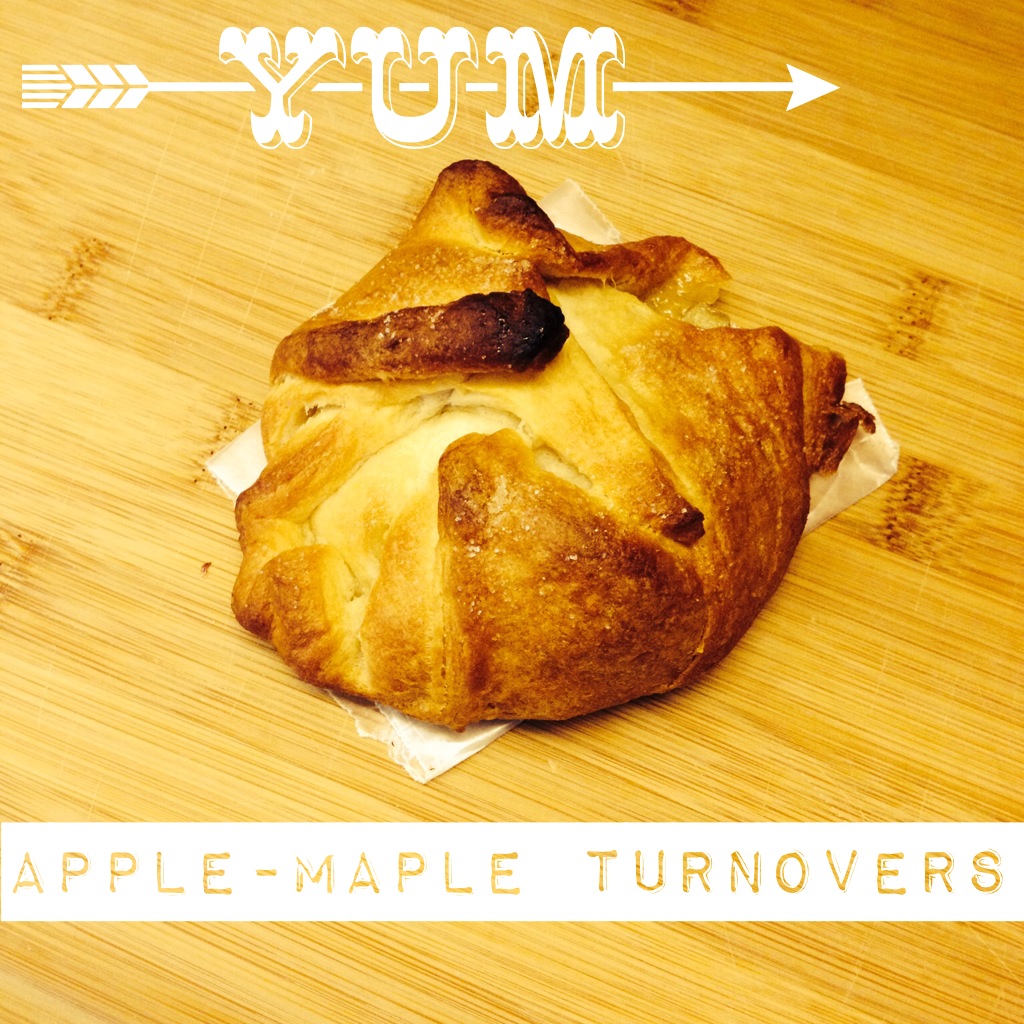 Fall definitely is such a wonderful time!  We have been learning about apples, so with all the delicious apples around the house we decided to bake some yummy treats!  Today we are sharing the Apple-Maple Turnovers we made last night.  The recipe is very easy to make and great for the kiddos to help along 🙂
Ingredients needed:  This recipe will make about 4 turnovers
2-3 apples (any kind you would like)
Teeny bit of milk (just enough to brush on top pastry before baking)
2 1/2 tablespoons of Dairy Free Butter (We use Earth's Best)
3 tablespoons of sugar
2 tablespoons of maple syrup
Pillsbury Flaky Crescent Rolls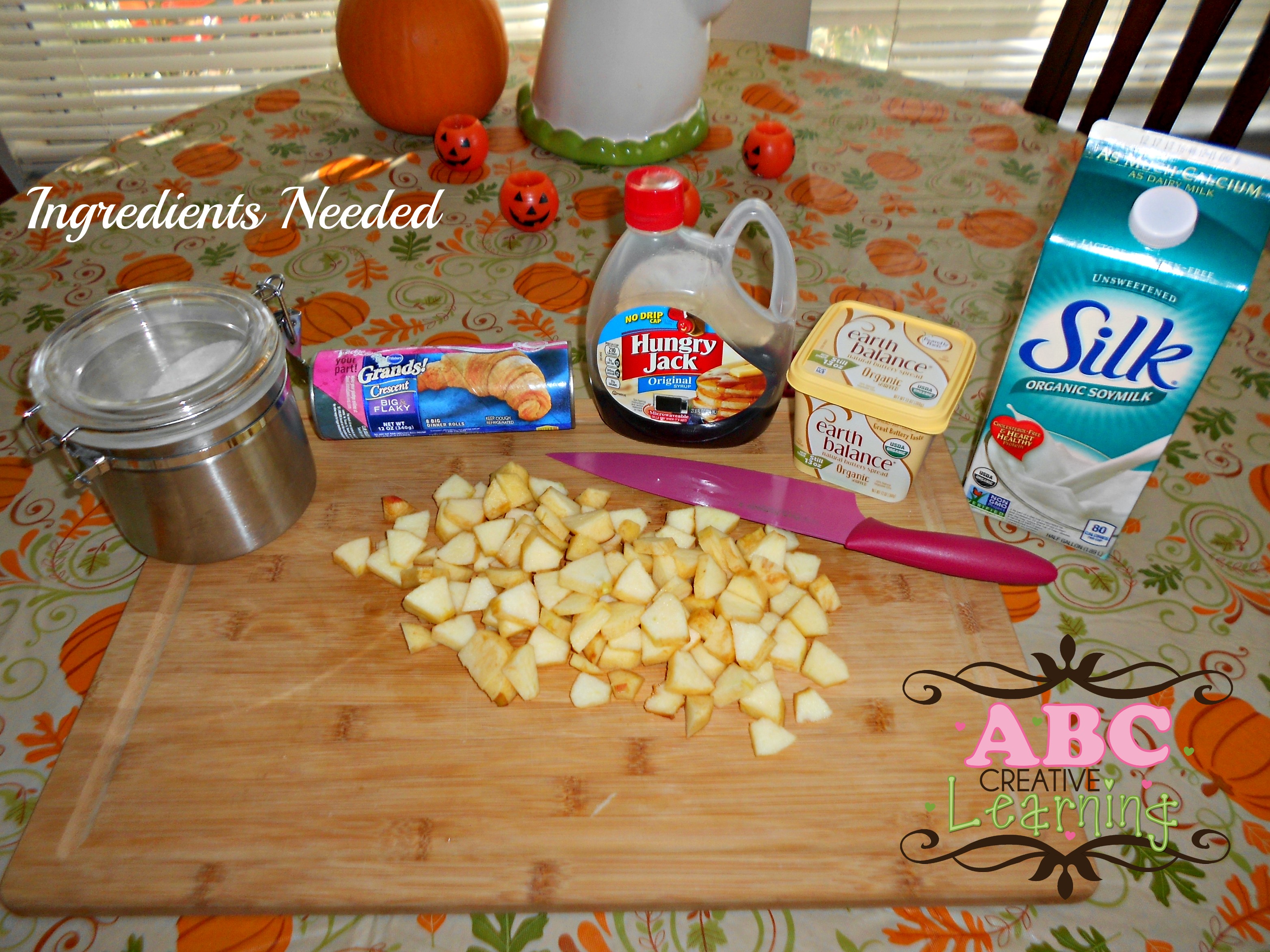 The first thing we did was peel and dice our apples.  I honestly have no idea what type of apples we used because we had so many different ones, but it turned out delicious.  I've heard that Granny Apples would be the best to use.
Once we had all of our apples diced we set them aside in a bowl so that we can melt our butter.  We melted the butter in a skillet pan and then added all the apples.  We cooked the apples until they began to get soft.  We then added the sugar and syrup.  Make sure to stir occasionally so that the mixture does not get lumpy and burn.  You want your stove on a medium heat so it's bubbling a bit, but not too much.  Add the sugar and maple to the apples and cook for about another 5 minutes or so.  You want the apples to be nice and soft, but not mushy.  Pour into a glass bowl and let it cool off completely.
While mixture is cooling off you can start working on your pastry.  I decided to use the Pillsbury Flaky Crescent Rolls because they are allergy safe for Princess and it saved a lot of time making our own.  The easier the better when you have little ones helping.  Try to roll out the entire pastry without breaking it apart.  You want to be able to attach two pieces together by sealing the edges.  Your basically making a rectangle with your two pieces.
Once your apple mixture is cool enough spoon some on each square of your crescent pastry.  Take the top corner and fold down making a triangle.  Then take that same piece and fold towards the middle.  Take the left and right side and fold in to seal your turnover so that the mixture stops oozing out 🙂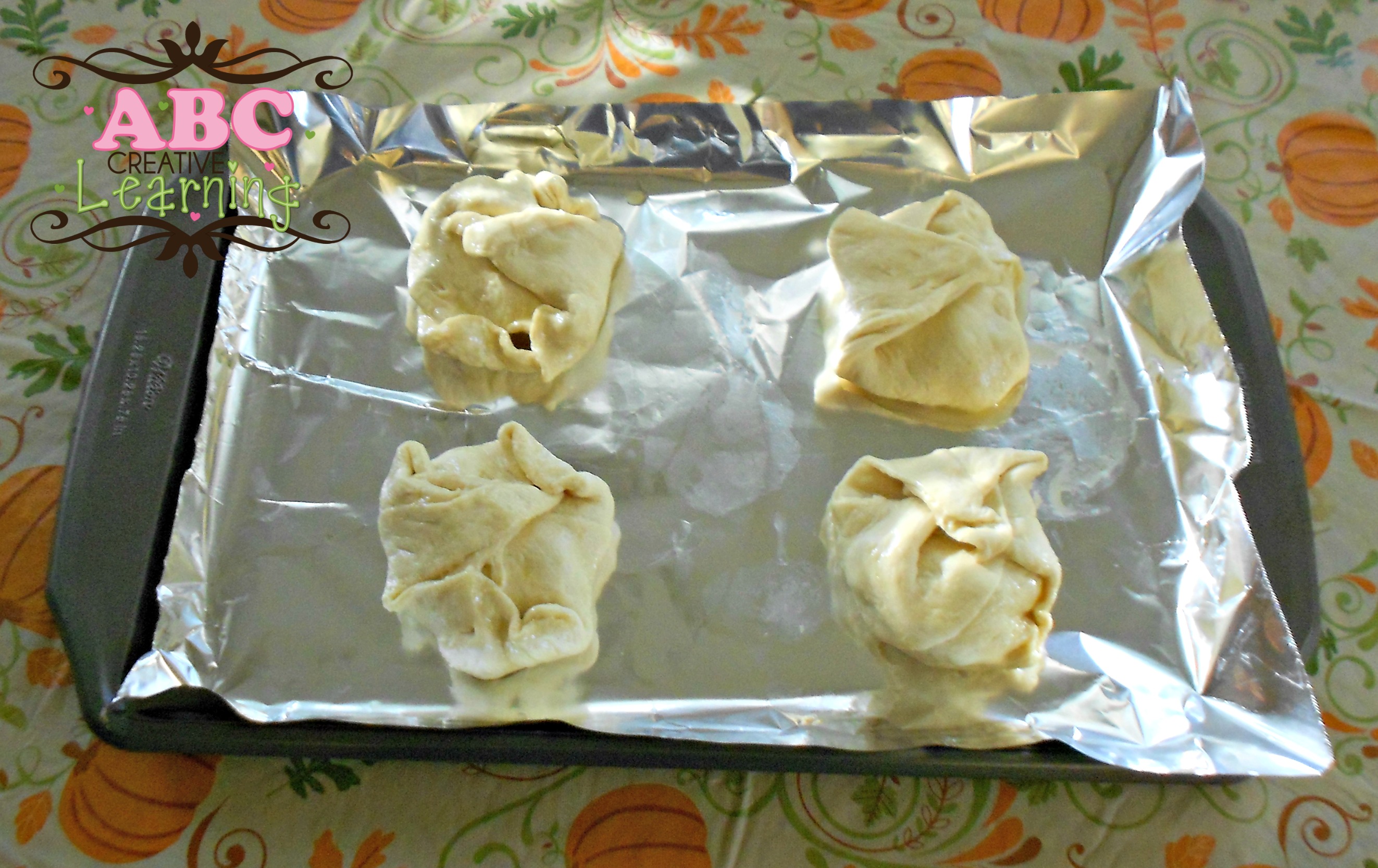 Place on a baking sheet and bake for about 18-20 minutes.
Also don't forget to pre heat your oven to 400 degrees 🙂
Apple-Maple Turnovers Recipe
Ingredients
2-3 apples (any kind you would like)
Teeny bit of milk (just enough to brush on top pastry before baking)
2 1/2 tablespoons of Dairy Free Butter (We use Earth's Best)
3 tablespoons of sugar
2 tablespoons of maple syrup
Pillsbury Flaky Crescent Rolls
Instructions
Melt butter over medium heat in a skillet.
Add apples to melted butter, stirring occasionally until apples are soft.
Add the sugar and maple syrup, stirring for about 5 minutes. Apples will be soft, but not mushy.
Pour into a glass bowl and allow to cool completely.
While the apple syrup is cooling off Preheat oven to 400 degrees.
Open up the Pillsbury Crescent Roll and roll out all of the pieces
Take two pieces and seal edges together
Once apple syrup is cooled enough spoon the mixture on the pastry.
Fold the crescent roll taking the top point and folding towards you towards the other end making a triangle. Take both pieces and fold towards the middle. Then take the left and right sides and fold in.
Place your turnovers on a baking sheet and brush the top with a bit of milk.
Sprinkle sugar on top.
Bake for 18-20 minutes on 400 degrees
https://simplytodaylife.com/apple-maple-turnovers-recipe/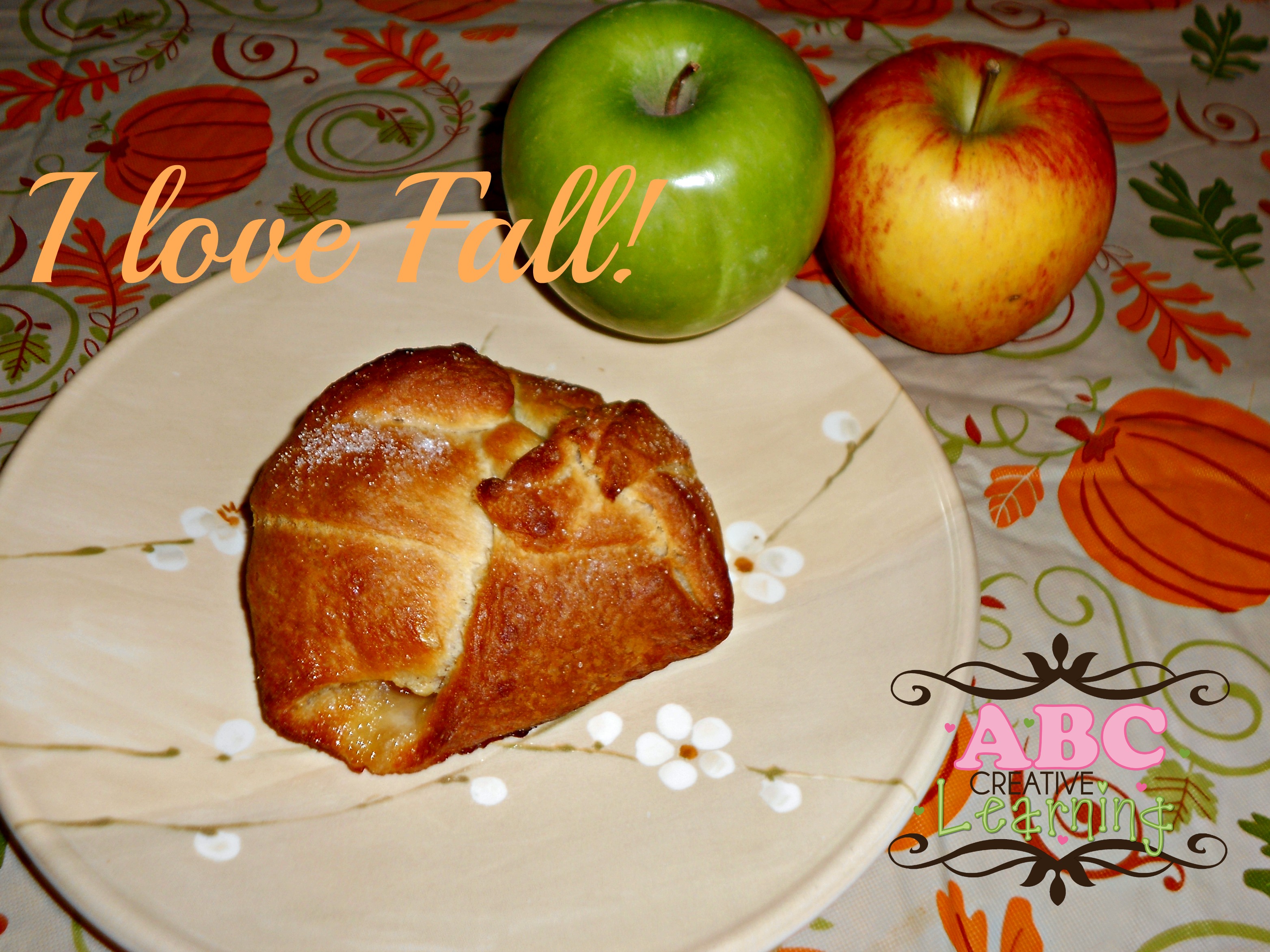 Let me know if you get a chance to try this out!  Enjoy!