I am so excited to bring you this review from ABCmouse.com Early Learning Academy.  ABCmouse.com offers a full online curriculum from Preschool through Kindergarten and is the leading online early learning education curriculum for Parents, Preschools, and Kindergarteners in the United States and Canada. They offer more than 3,000 books, games, songs, puzzles, and art activities, each with specific learning objectives in subjects such as reading, mathematics, beginning science, social studies, art and music.  I absolutely love how students are able to complete activities at their own pace and the positive encouragement throughout the program.  ABCmouse.com has won several awards such as the Editor's Choice Award, Parent's Choice GOLD Award, Teacher's Choice Award, and Mom's Choice Awards GOLD.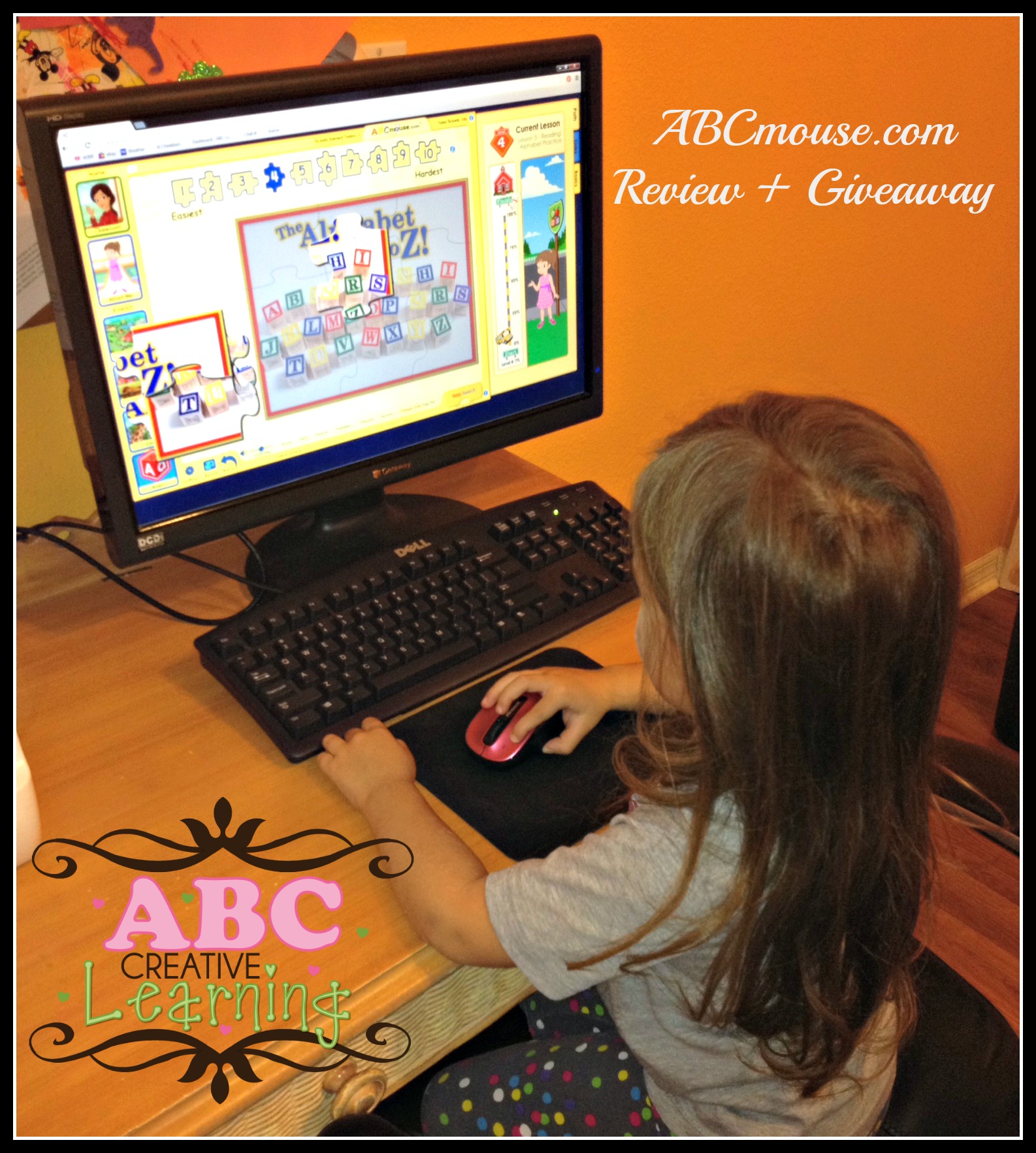 I incorporate ABCmouse.com in our daily lesson plans for Princess and Lil' Cheekkers will start using it soon as well.  I love that they have an app that I have downloaded on my iPhone and iPad.  If it's a busy day and we have missed our daily lessons I know that Princess will not miss a day of learning. I simply log into our account on any of our mobile devices and she is all set.
The best part of all of this is that I get to offer one of my amazing readers a chance to win a Free Year of ABCmouse.com!  How awesome is that?
Just enter below for a chance to WIN a 1 Year Membership to ABCmouse.com.  Good Luck!
1 Winner
Can't wait and want to try ABCmouse.com?  Just click on the link below to receive your First Month Free 🙂
ABCmouse.com – Kids Ages 2-6 – Click here to get your First Month Free!