Father's Day is coming up quick and it's time to spoil the special fathers in your life! Following these 5 tips to make father's day extra special will make the fathers in your life feel totally loved – and that's a good thing! Sometimes it can be hard to shop for fathers and make the day special for them – especially if they don't hint towards anything they want!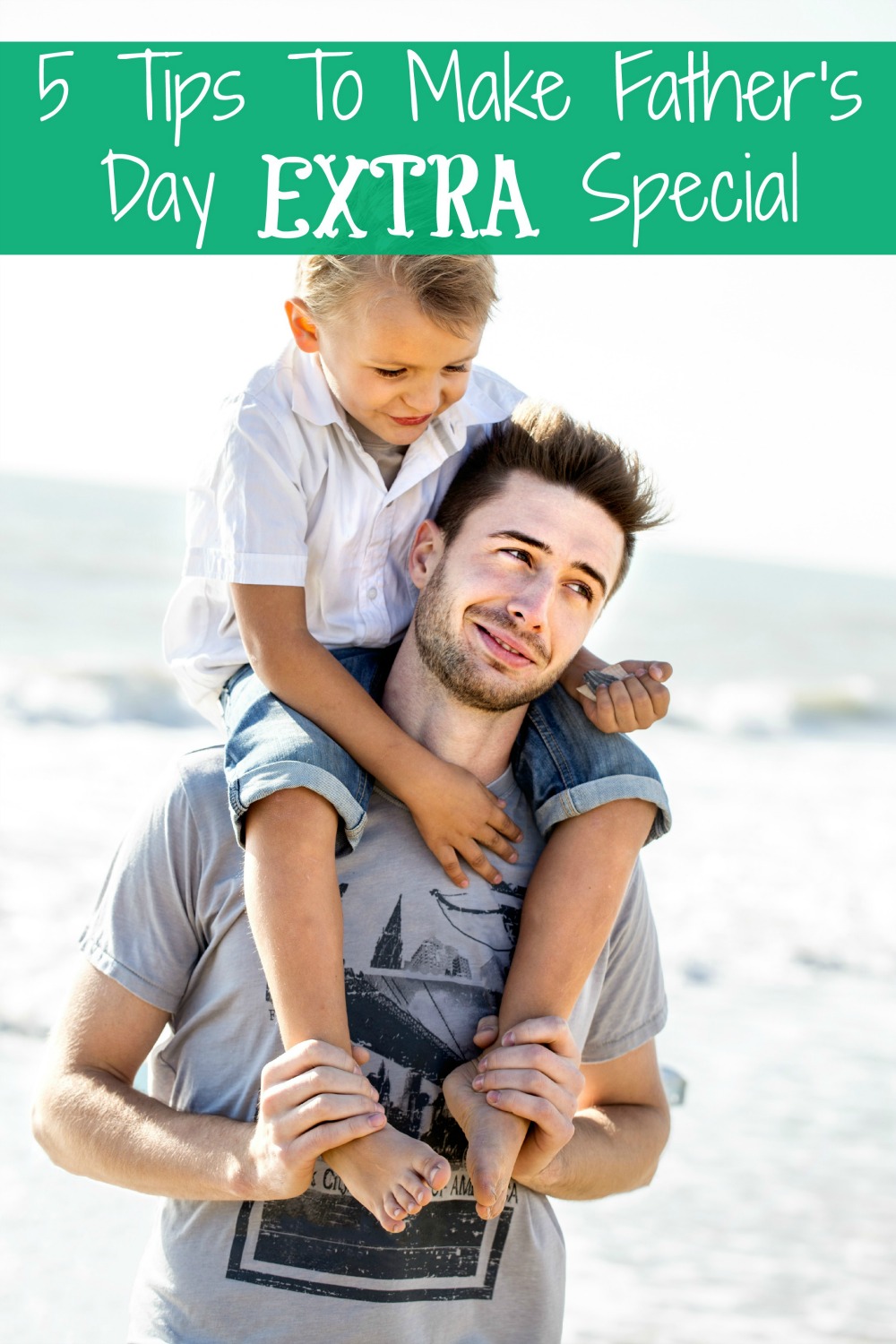 5 Tips to Make Father's Day Extra Special Every Year
My girls want to make father's day a special day for their dad, but sometimes the simplest things will make the day extra special for dad. Remember, every dad is different, but hopefully these few tips will help you make father's day extra special every year!
Consider a handmade gift
Handmade gifts aren't always your first thought when you're shopping for a dad. We often think of things like camping gear, outdoors stuff, food, or beer! It's sometimes a misconception that dads only want to buy items, but even dads enjoy a good homemade gift with some thought put into it! If the fathers you want to spoil have beards, why not make some homemade beard oil? Even if they DO like to go camping, you could make a comfy pillow for nights out camping when they can't get comfortable or something along those lines. As long as your gift has thought put into it, it will be much appreciated and make Father's Day extra special!
Plan a surprise
Whether it's a nice dinner at his favorite restaurant, a picnic, or even just a nice breakfast in bed, Father's Day surprises are a great way to spoil the dads in your life! Find something he really enjoys and makes a surprise date out of it for a great Father's Day gift!
Worry about the sentiment more than the day
If you or the dads in your life have to work on Father's Day and you can't quite get the time to do something special on the actual day, no worries! Just schedule a different day when you have time to celebrate – surely they won't mind a special day no matter WHEN it is!
Show the love
Sometimes, especially for long-term marriages and couples, it can be easy to get stuck in a routine where you're just going through the motions. If you haven't told the dads in your life how much you love them, let them know! You can write them a heartfelt letter or note or even just have a heart-to-heart! Holidays like these are to make someone in your life feel loved, so find a way to do that (even if letter writing isn't your forte)!
Delicious food
If the dads in your life are food enthusiasts or enjoy a certain kind of food, go all out for Father's Day! Whether you cook the food, enjoy it at a restaurant, or order takeout, it's all about spending time together enjoying the food you love!
These tips will help you make Father's Day extra special. Just remember that no matter what you decide on, it will be perfect!
You Are Also Going To Love:
If you enjoyed these 5 Tips To Make Father's Day Extra Special, then you will also love the following parenting articles I have put together for you:
What other tips do you have for making Father's Day special?