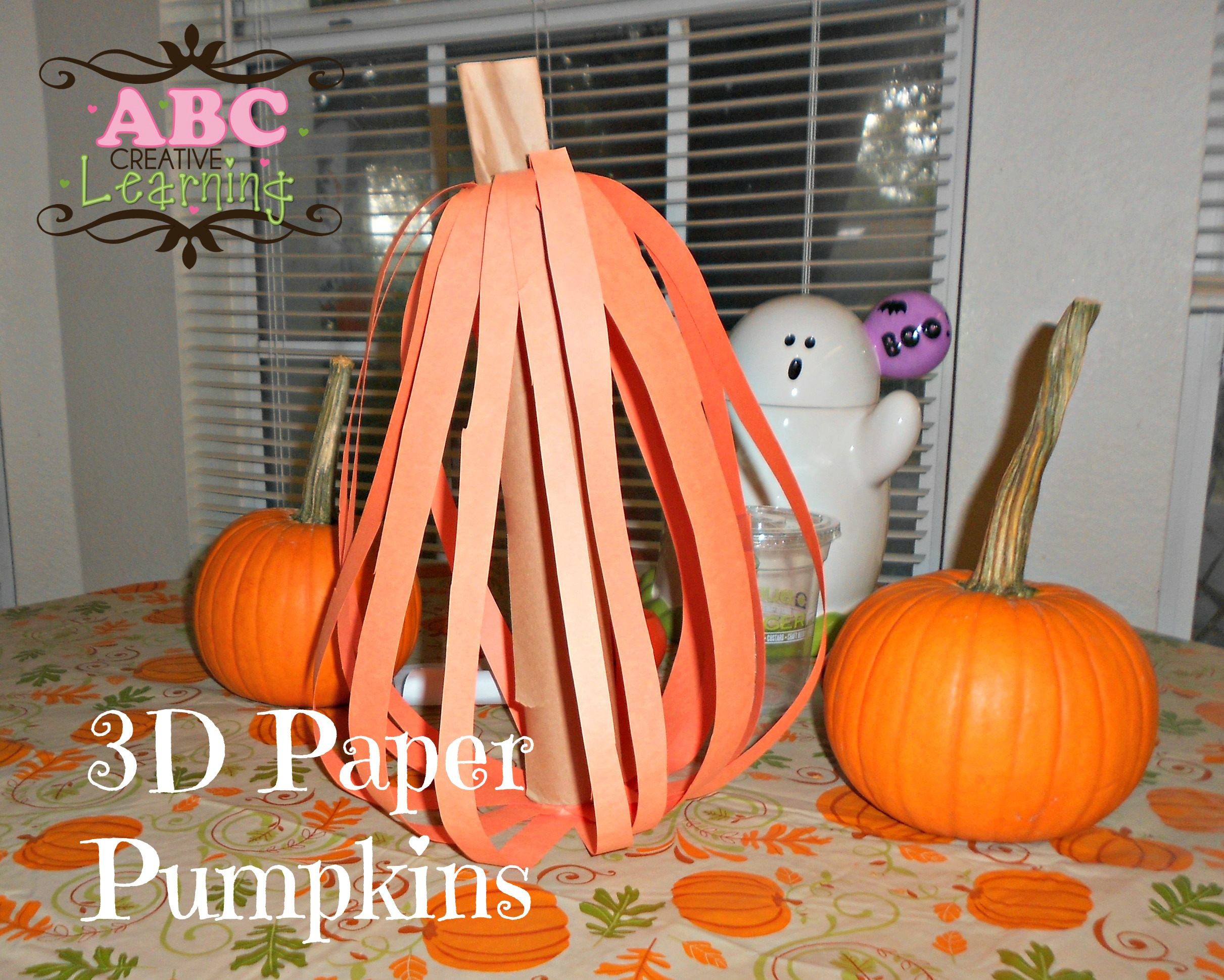 Yesterday we began our unit on Pumpkins, so we thought we would give the 3D Paper Pumpkin Craft a try!  This was a very easy craft to do and doesn't require a lot of materials.
Materials Needed:
Construction Paper for your pumpkin, to wrap your rolls, and for the stem (any color you want)
Toilet paper rolls for small pumpkins and paper towel rolls for larger pumpkins
Tape or Glue (tape doesn't require drying)
Scissors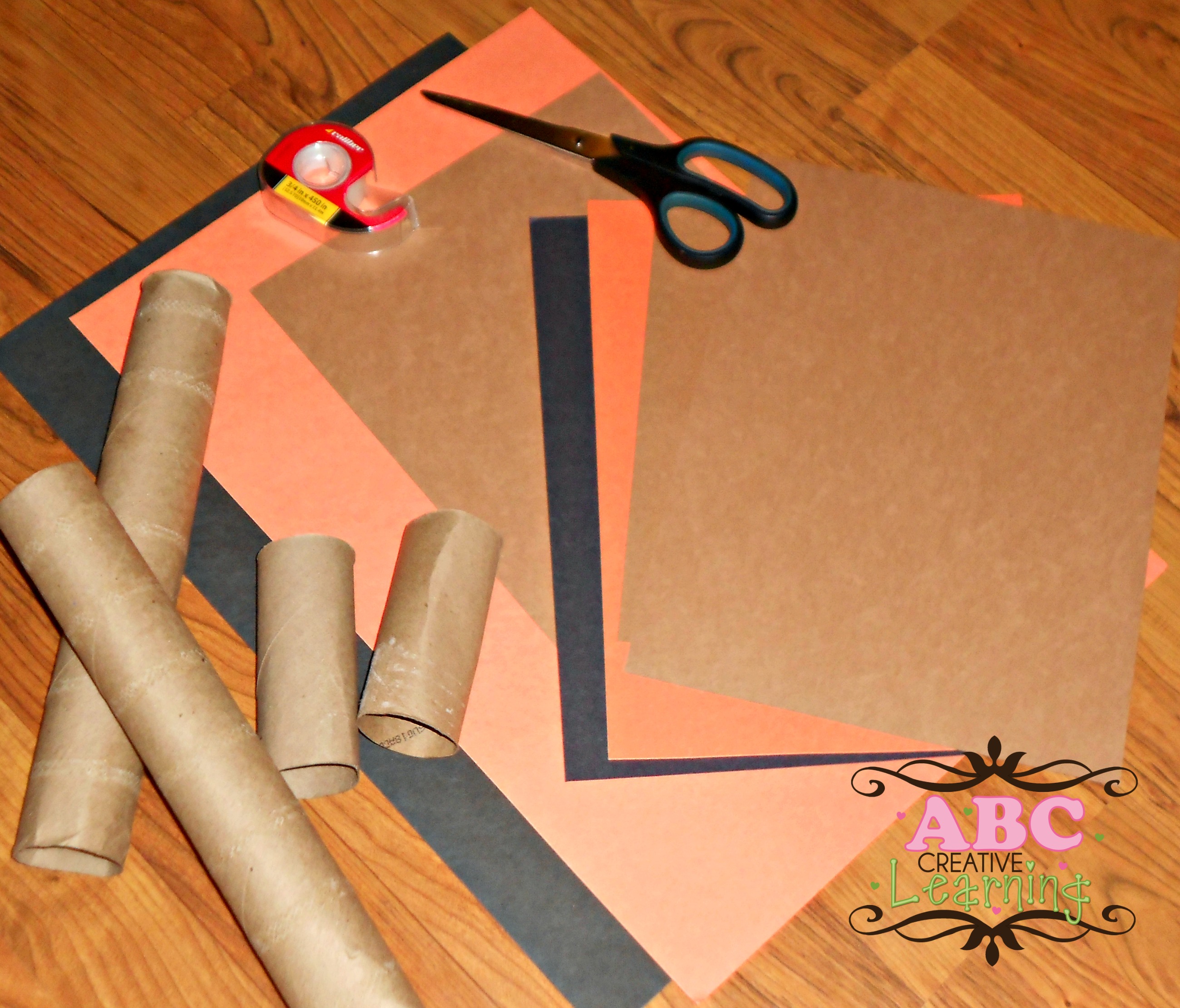 The first thing you want to do is cover up the roll with construction paper and tape.  We used brown to cover our rolls.  I then cut the construction paper into strips according to the paper rolls size.  We used 12 x 18 for the larger rolls and 9 x 12 for the smaller rolls. It was the perfect fit and didn't have to be cut down.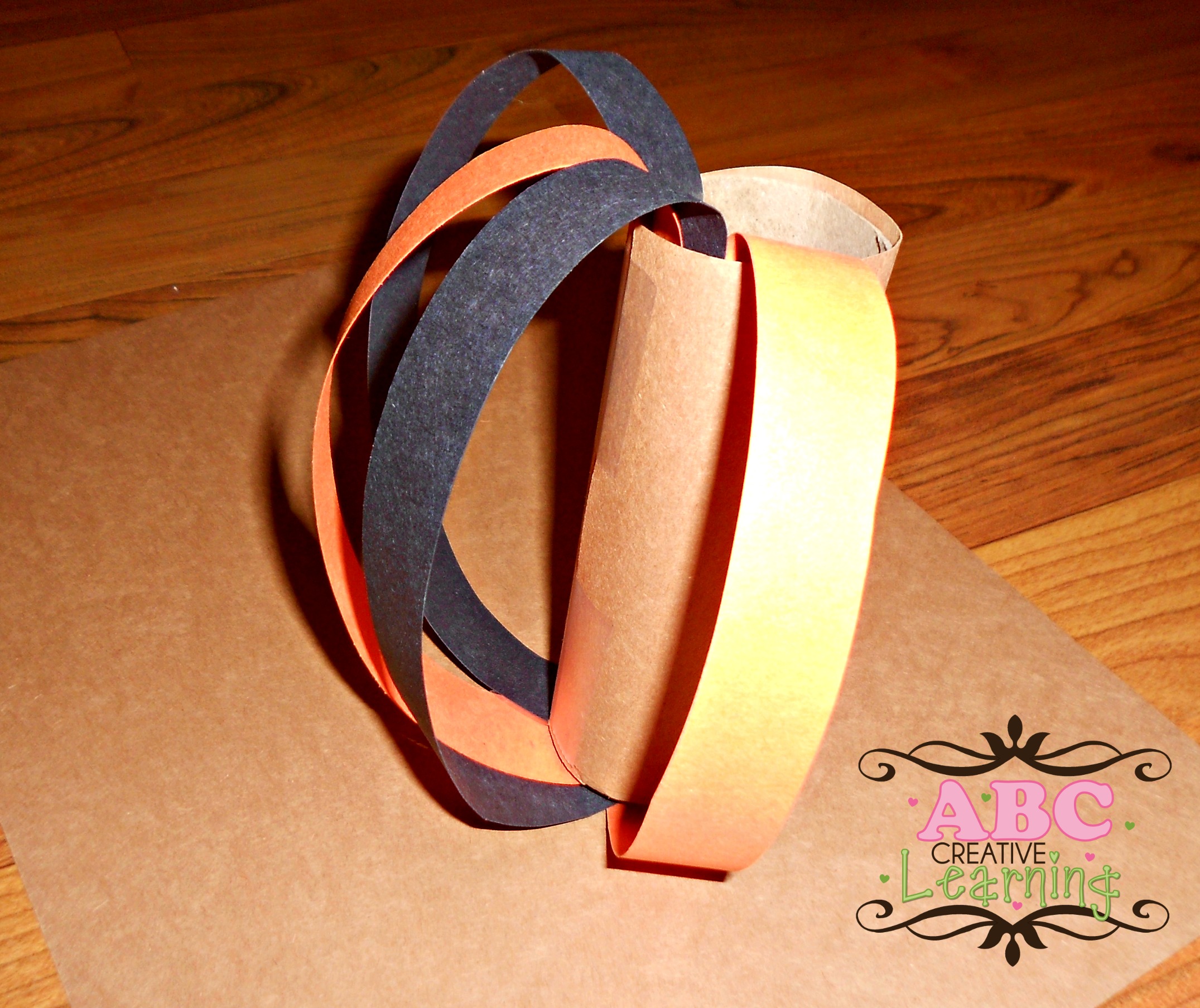 Using the strips take one end and add a piece of tape, carefully slide the end in one side and tape down the piece inside the roll.  Repeat the same thing with the other side.  Strips should look like the picture above forming a almost a half moon around the roll.  The more strips you add the more round and full your pumpkin will become.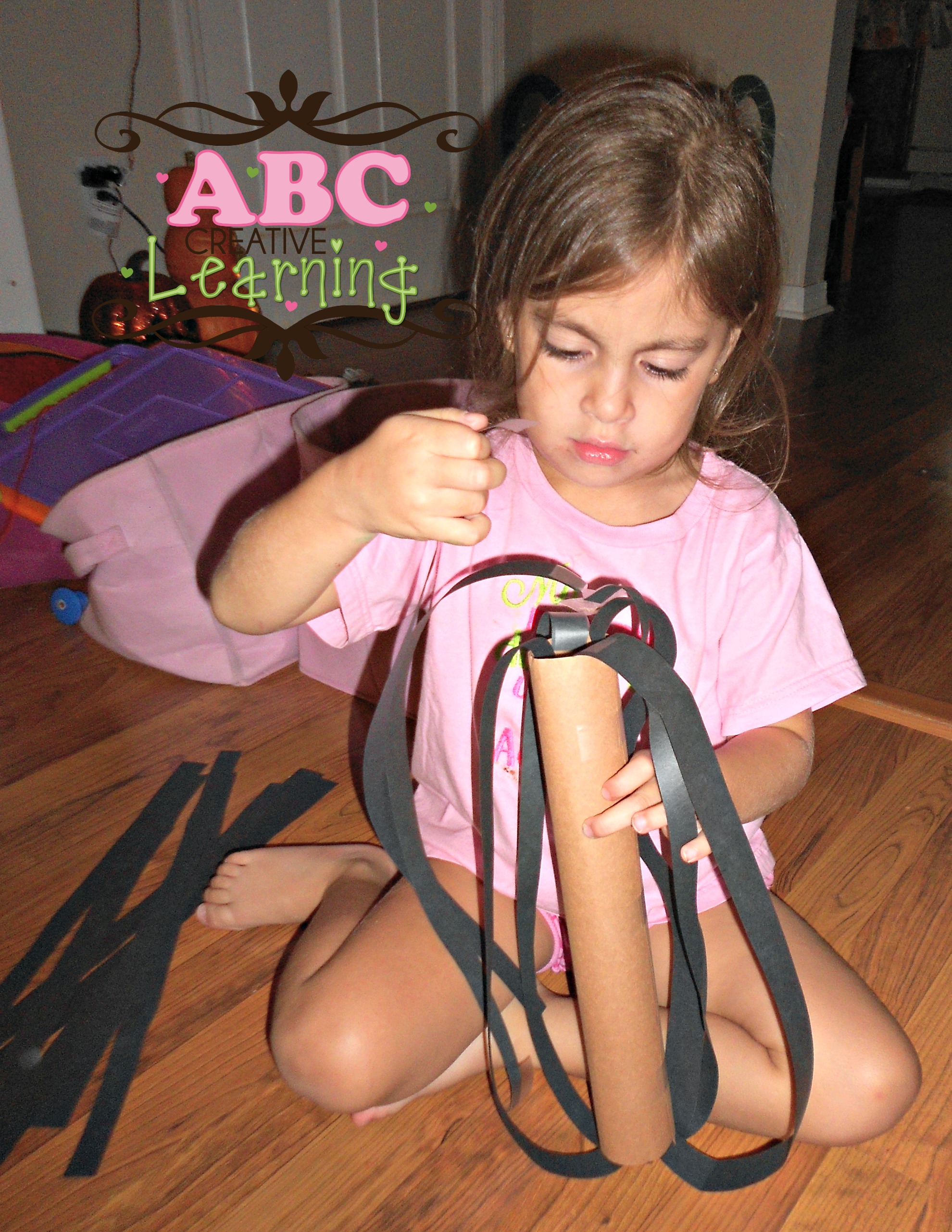 Be creative with your pumpkins!  Kaelyn decided she wanted to make her pumpkin black and she did a wonderful job adding her stripes all by herself 🙂  Great for fine motor skills as well!  Once you are finished with all of your stripes crinkle a small piece of brown construction paper and roll to form a stem for your pumpkin.  I added a piece of tape double sided on each side of the stem to make sure it kept in place.  Slide down your stem into one end of your paper roll.  That's it!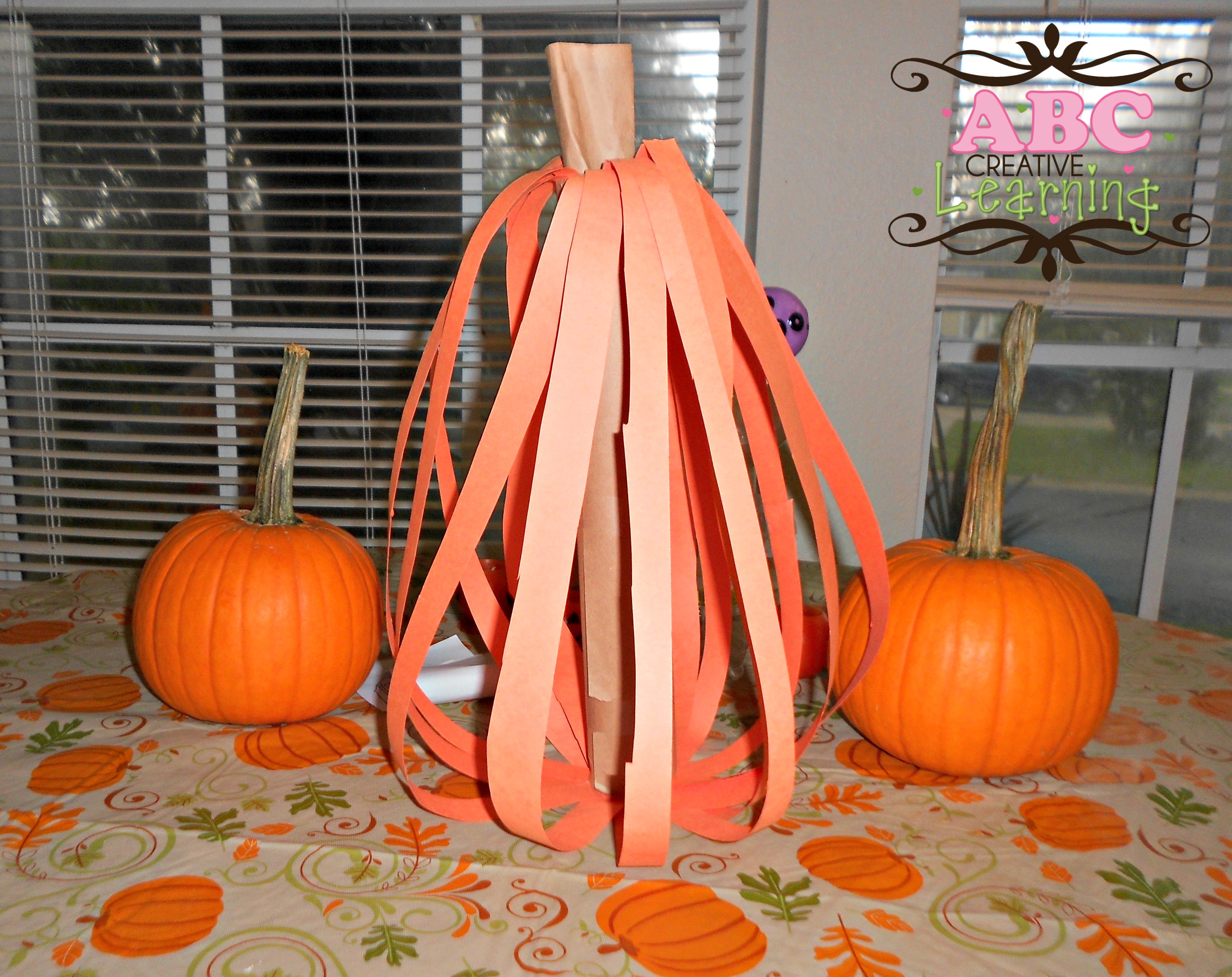 Keep a look out for some more Pumpkin fun in the next few weeks!  Thanks for stopping by!