This post contains affiliate links.
As you all know I love doing crafts and getting messy with my kids! To me that's the best thing about them being so young, being able to enjoy all the fun that being a kid is all about. Especially when it comes to creating and learning with our hands!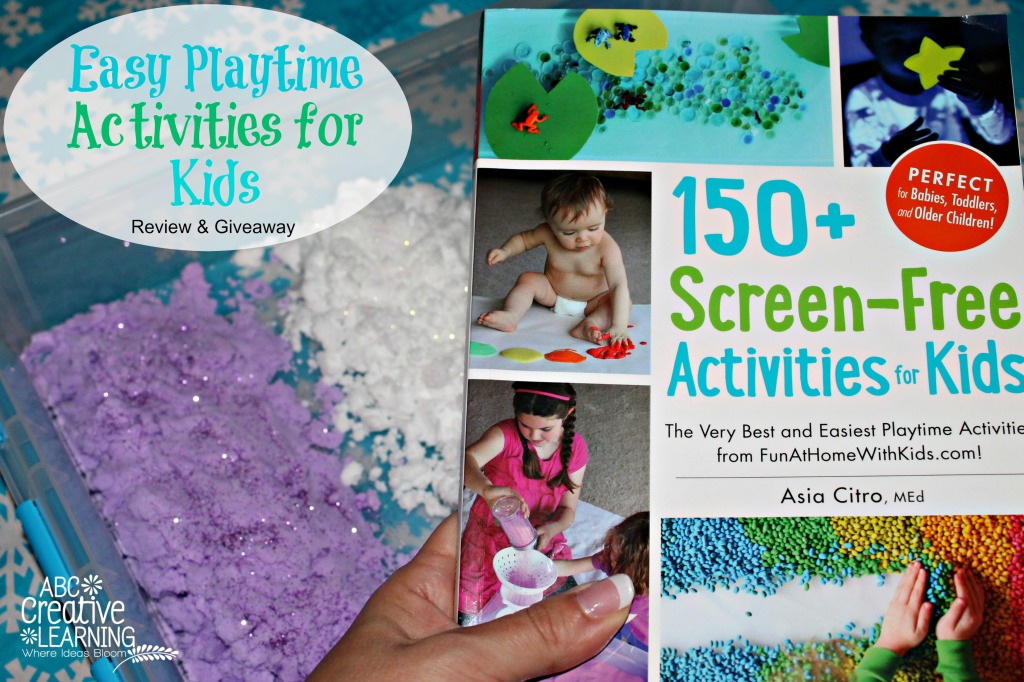 We LOVED 150+ Screen-Free Activities for Kids by Asia Citro from Fun at Home with Kids. As a homeschooling mom of two little girls I'm always looking for new ideas to do with them, especially on days where I am homeschooling my oldest and I'm trying to find something quick that my youngest can do.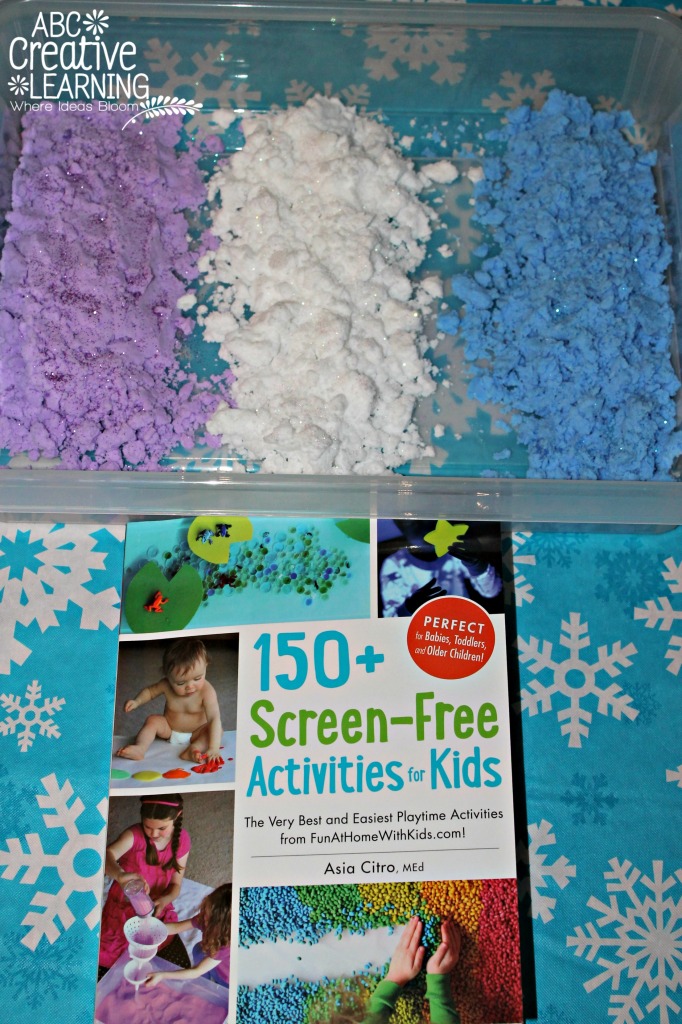 I love the way that Asia has organized the book and gives you a list of items and materials you can use throughout the book. My girls loved looking through the pictures in the book and it makes it easy for them to pick an activity they want to do.
Activities included in the book are Slimes, Doughs, Paints, Small Worlds, Simple Sensory Activities, and Do-It-Yourself Toys. As you can see there are tons of ideas and each activity has several variations to them, so the activity itself will always be a new experience with your child.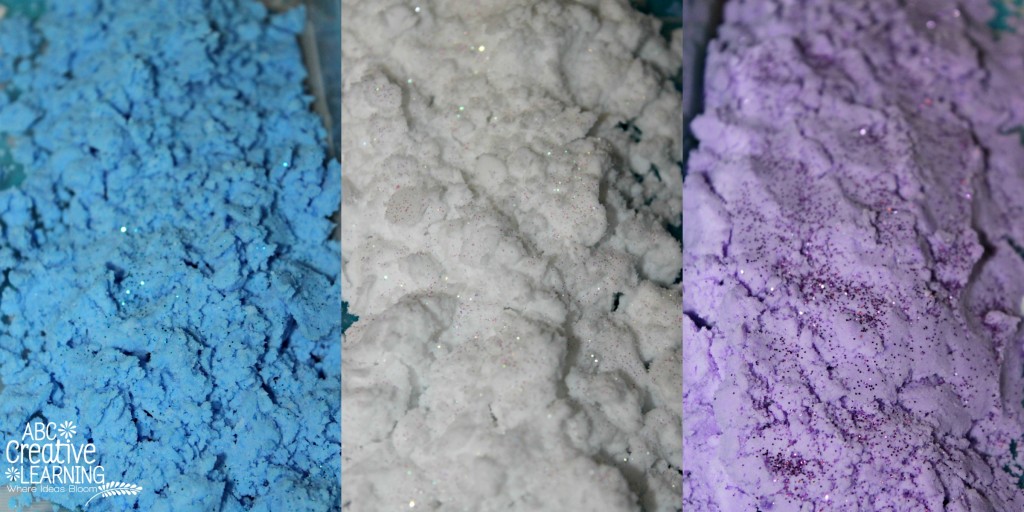 My girls really, really wanted to make the Easy Dough recipe in the 50 Screen+Free Activities for Kids book on page 50 and 51. So we decided to make a Frozen themed dough to play with.
Materials needed to make your Easy Dough (materials and directions are directly from the book):
1 cup of baking soda
1/2 or 1 tablespoon of liquid watercolors (you can use food coloring, but it may stain skin)
2 1/2 or 3 tablespoons of water
We added a little bit of glitter as well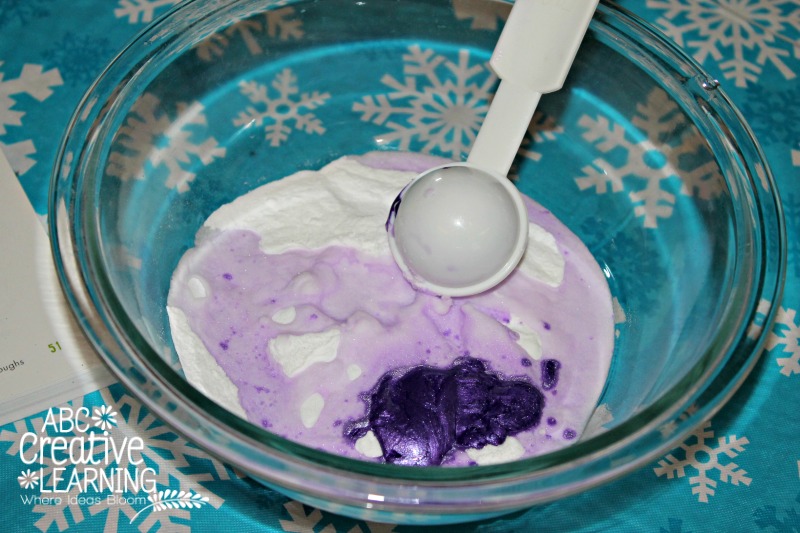 Step One: Measure 1 cup of baking soda into a bowl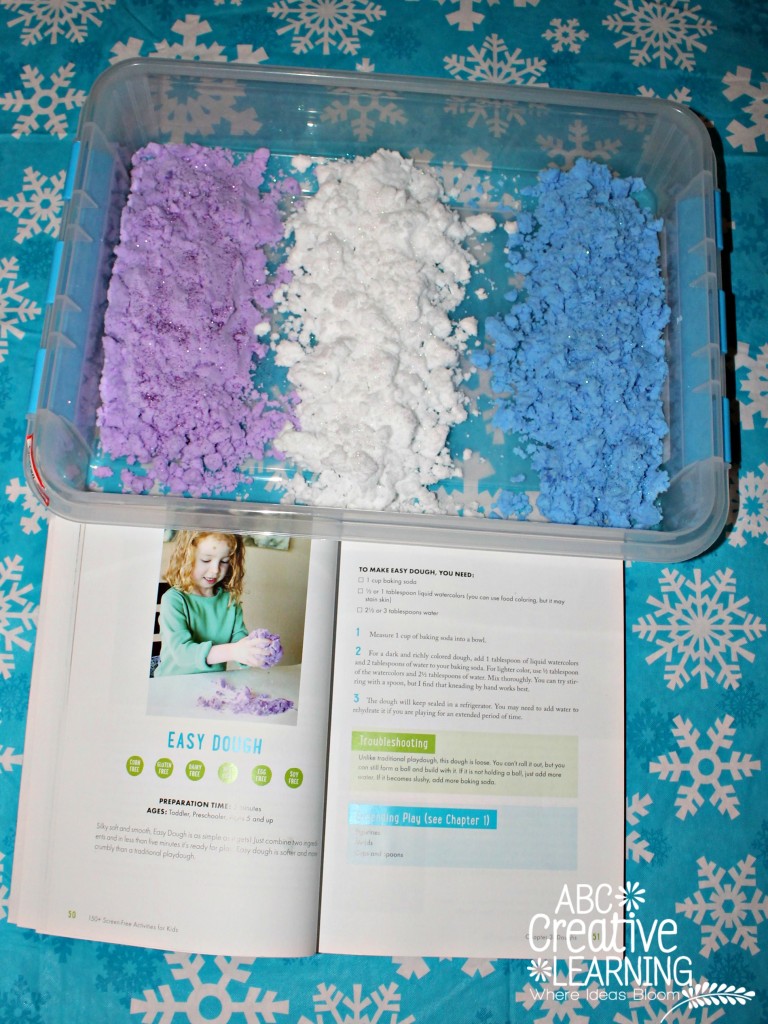 Step Two: For a dark and richly colored dough, add 1 tablespoon of liquid watercolors and 2 tablespoons of water to your baking soda. For lighter color, use 1/2 tablespoon of the watercolors and 2 1/2 tablespoons of water. Mix thoroughly. You can try stirring with a spoon, but it's better to knead by hand.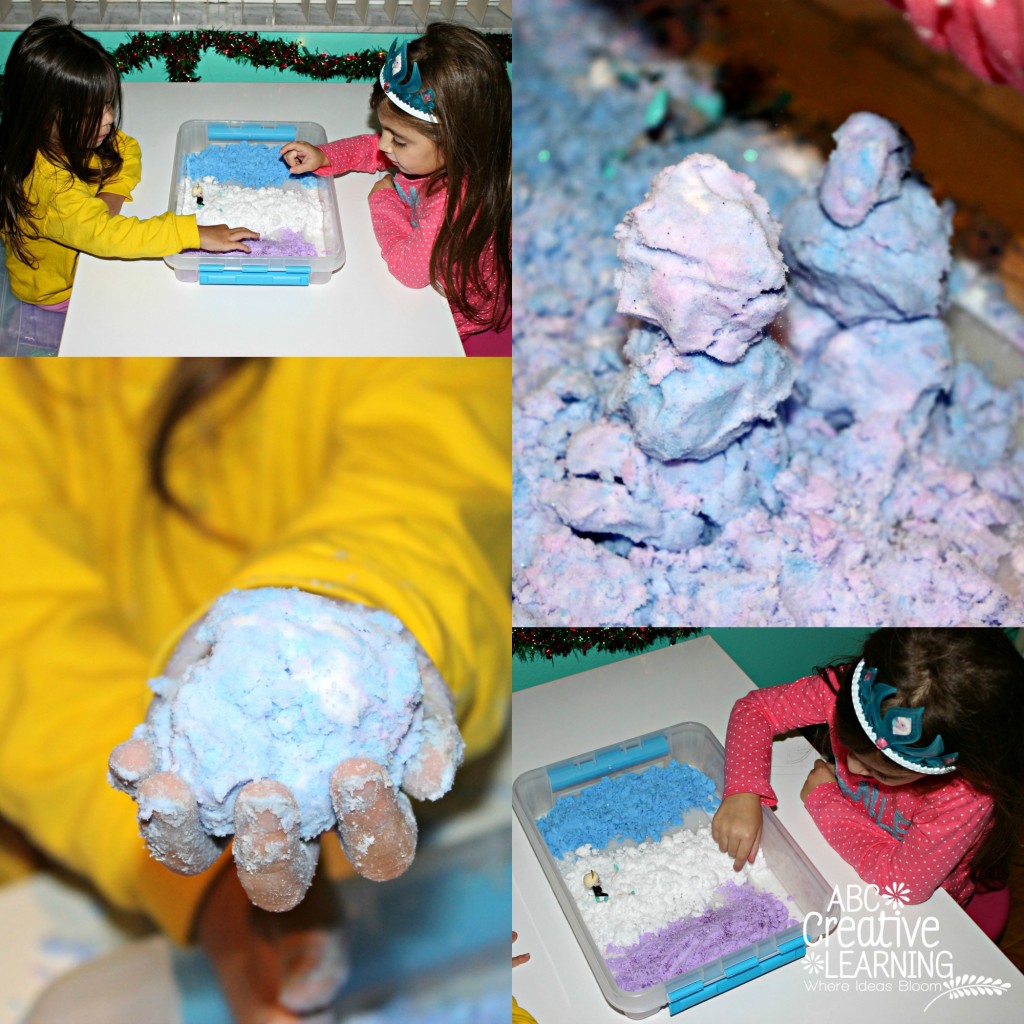 Step Three: The dough will keep sealed in a refrigerator. You may need to add water to re-hydrate it if you are playing for an extended period of time.
After the girls were finished playing with the dough I made sure to seal it with the lid and placed it in the refrigerator. The girls used it about 2-3 days in a row before we made some more 🙂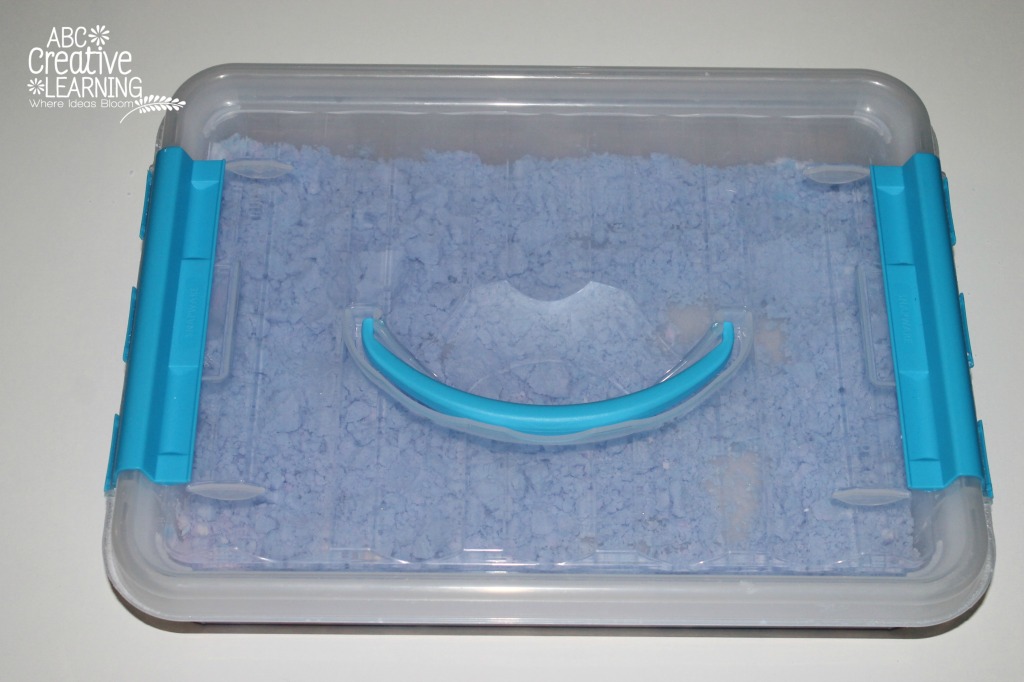 If you are looking for a great way to keep your kiddos busy, while learning, and playing I highly suggest purchasing 150+ Screen-Free Activities for Kids and if you know a homeschooling mom, a mom with young kids, or even a teacher this would make an excellent Christmas Holiday gift! As a former teacher, I would have been in heaven with this book!
Check out this video below:
I loved that book so much and with the holidays approaching I thought it would be a great idea to Giveaway a copy of the 150+ Screen-Free Activities for Kids book from me to you! Just enter the rafflecopter below for a chance to win 🙂 Good luck!
To purchase click HERE and make sure to visit Fun at Home with Kids on Facebook for some more amazing crafts and activities for kids!
What type of screen-free activities does your child like to do ?