Today is the release of Chris Hemsworth newest action movie. With so many young fans of "Thor", I thought I would share my 12 Strong Movie Review. It's not your typical Chris Hemsworth role as a superhero that saves the day. Instead, it's based on true-life events creating a tribute to the real-life warriors who risked everything for our country days after 9/11.
I attended an early screening of the movie 12 Strong by Warner Bros.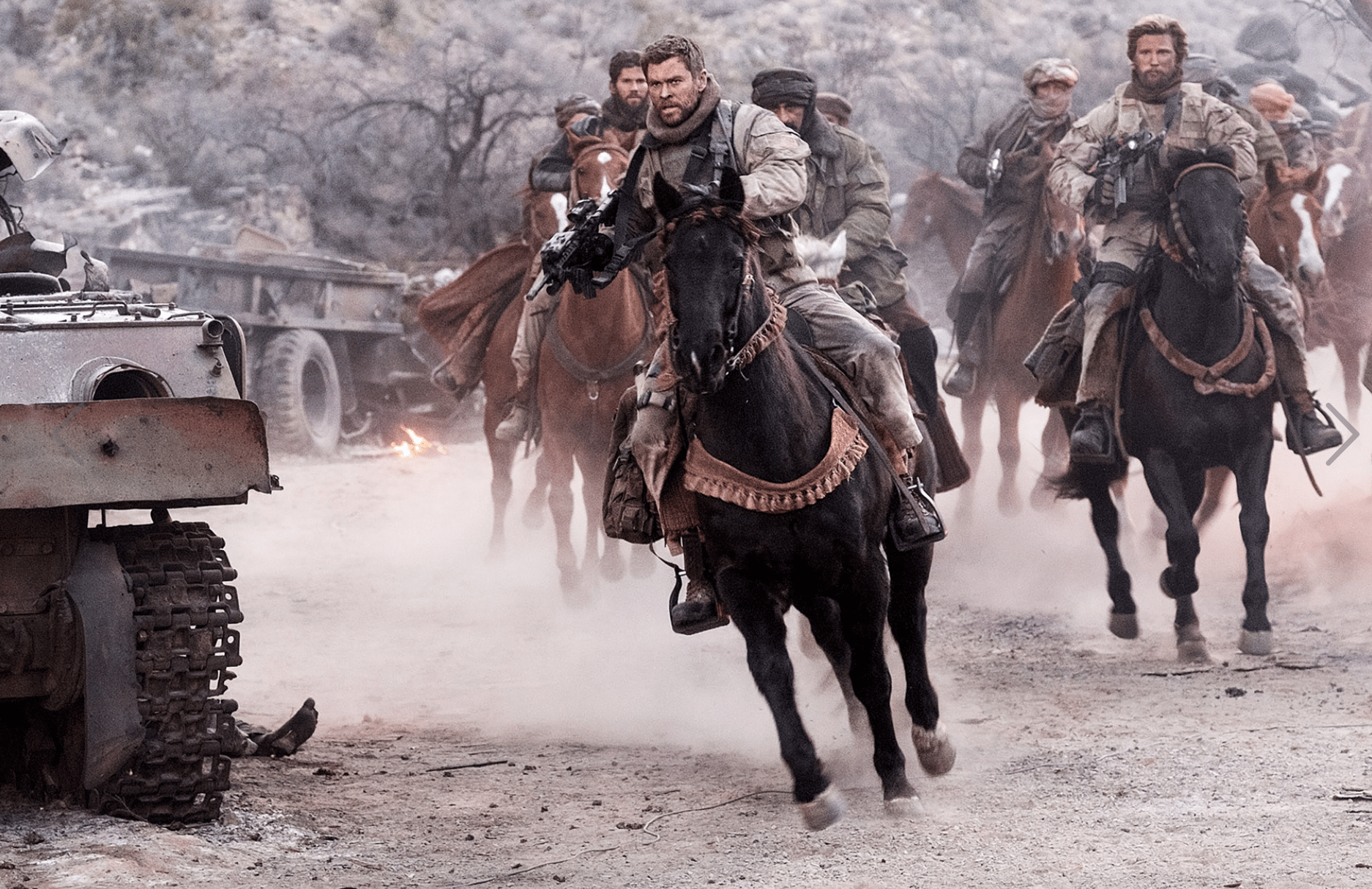 12 Strong Movie Review | Is It Appropriate For Kids?
When it comes to real-life stories I am a big sucker for them but didn't know what to expect with 12 Strong. When you're watching a movie that is based on a story that changed our country, well those are some big shoes to fill and I expect a lot. I went in with low expectations of the film and came out feeling as though I was proven wrong. Although the movie I believe fell a bit short on sharing with the audience specific details of what lead to the 12 chosen soldiers to risk it all. It definitely showed a full-blown action-packed war movie.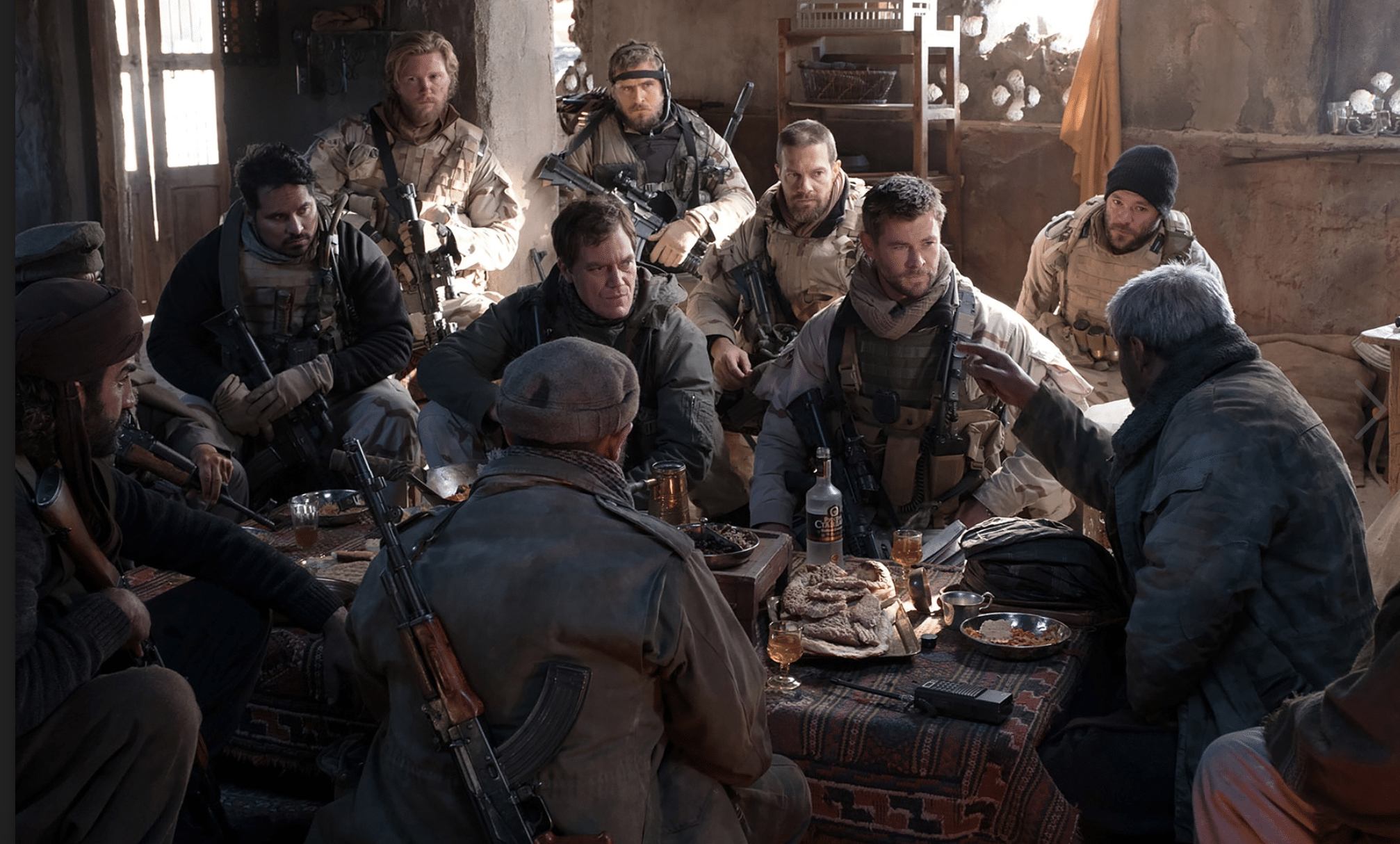 About 12 Strong
The movie is based on real-life events when 12 soldiers of an elite U.S. Special Forces unit were sent into Afghanistan on a declassified mission following the attack of 9/11. The mission was led by Captain, Mitch Nelson (Chris Hemsworth), where he took the first unit of soldiers into northern Afghanistan. His job was to convince General Rashid Dostum (Navid Negahban) to join forces with the United States to fight the Taliban and Al Qaeda. With both countries at war, disagreement and trust was anything but united. Especially since the Captain is a bit too young for the General and has never been in battle before. The U.S. soldiers needed to conform to the Afghan ways of war. Being outnumbered by their enemy made them realize that despite differences between the U.S and the Afghan horse soldiers succeeding in the mission was imperative for both countries.
The movie is most definitely not about political views and mambo jumbo in between! From beginning to end it's straightforward to the point that the movie is all about 12 war heroes defending our country.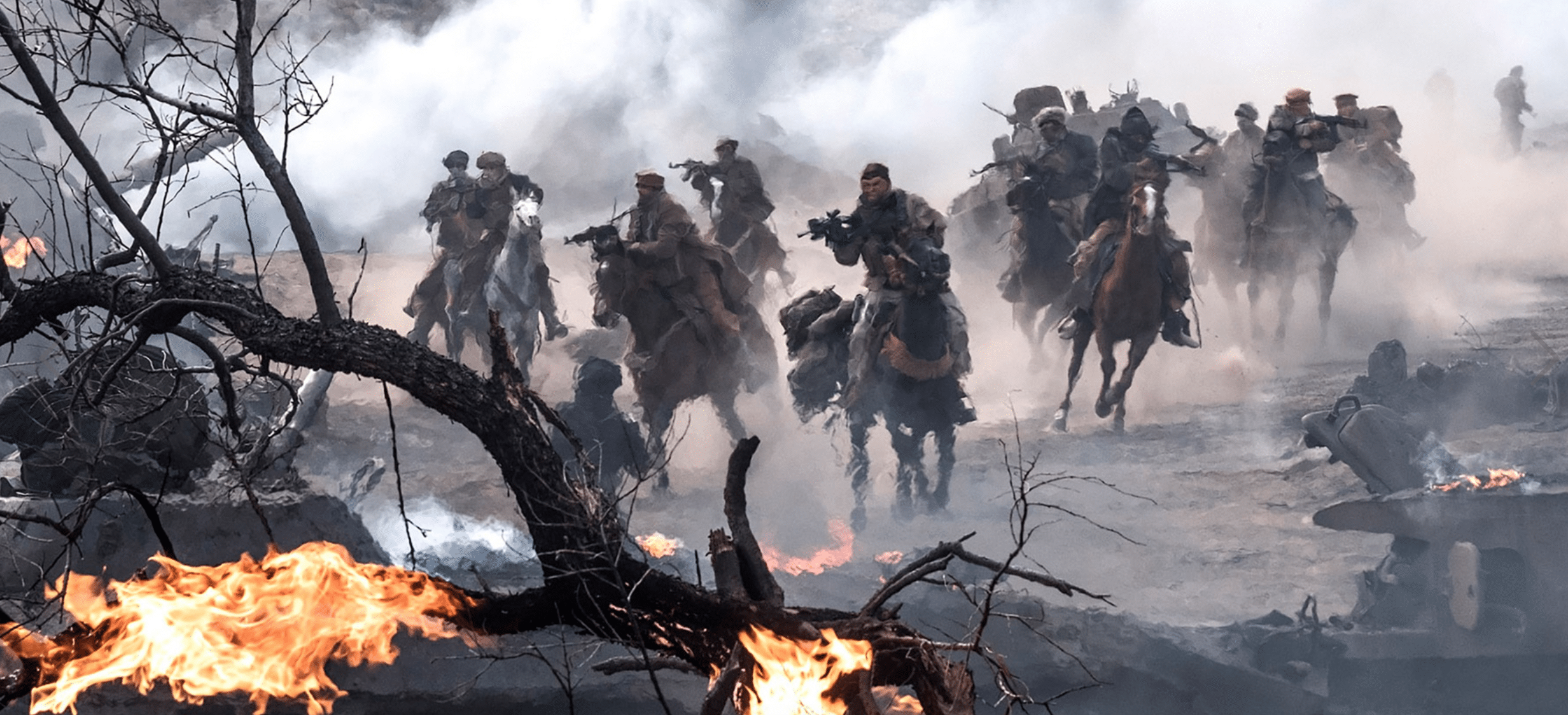 Is It Appropriate For Kids?
With Cris Hemsworth as the lead in this film, many young fans of "Thor" will want to rush to the theater to watch 12 Strong. The movie shows strong violence, death, and blood. Definitely not suitable for young children. The movie is all about the soldiers attacking back, so expect a lot of death scenes. Including a mother being shot in front of her young children. I do believe though that the film is a great way to bring in a history lesson for teens on what happened days after 9/11 and what our U.S. Soldiers did to try and keep our country safe.
If you don't feel comfortable with your children watching the movie, I would wait to watch it at home. Where you will be able to stop the movie to answer questions and discuss the movie scenes to your teens, but I highly do not recommend the movie for young children. I hope this family-friendly 12 Strong Movie Review helps parents decided if it's appropriate for your family.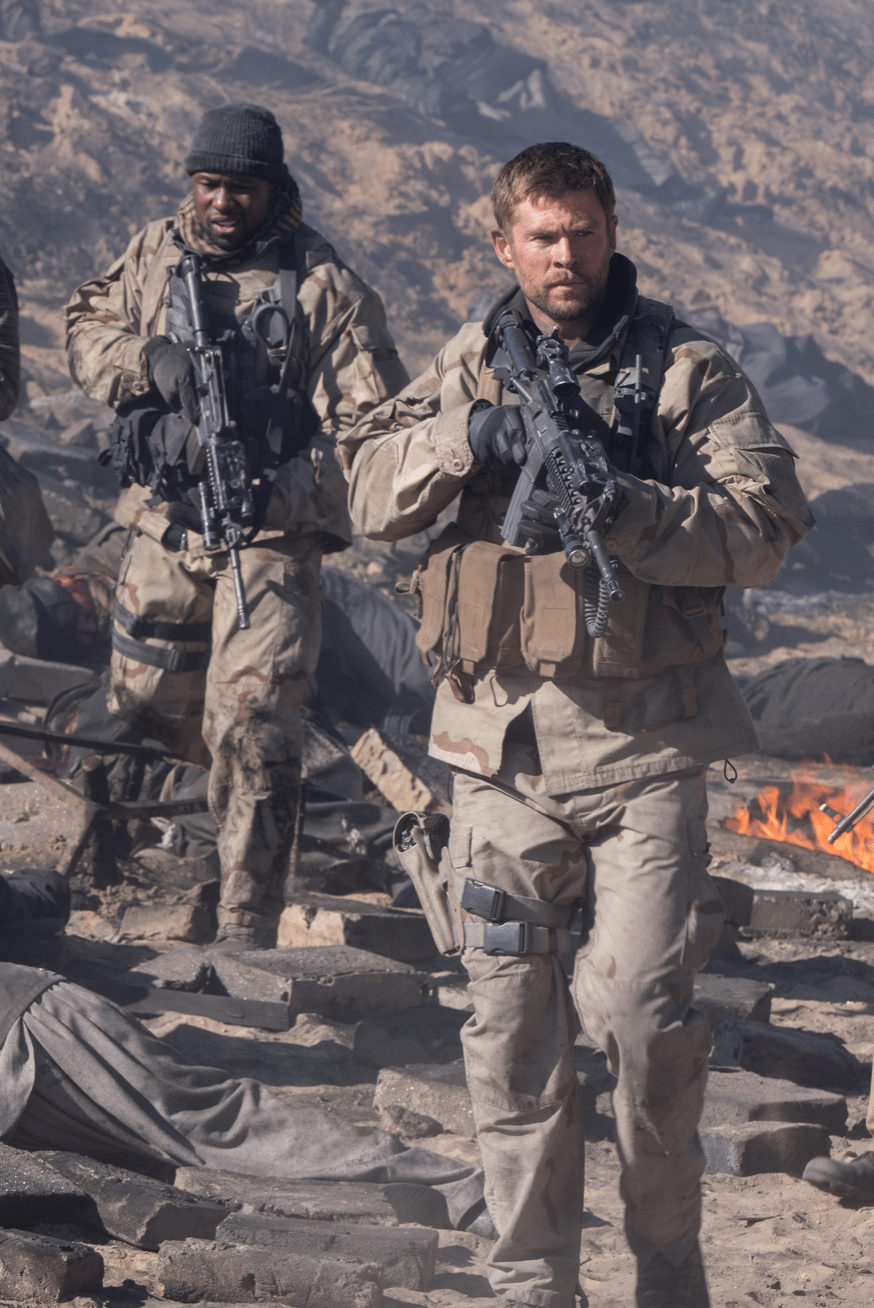 Emotions that were settled will rise once again
One of the biggest moments for me was when in the opening scene we see film of the airplanes hitting the World Trade Center and immediately my mind went back to that day. I remembered what I was doing, who I was talking to, and everything that followed that day. Emotions of anger, sadness, and patriotism filled me the entire time I watched the movie. Even though I knew what the outcome would be, there is just no way to control one's emotions when watching 12 men leave their families in hopes to protect their country.
You could definitely feel the emotions running high in the movie theaters. From moments where you could hear a pin drop to moments where the audience just cheered and clapped. Patriotism was at a high in the theater I watched the movie and I'm proud to say that I too clapped for our U.S. soldiers!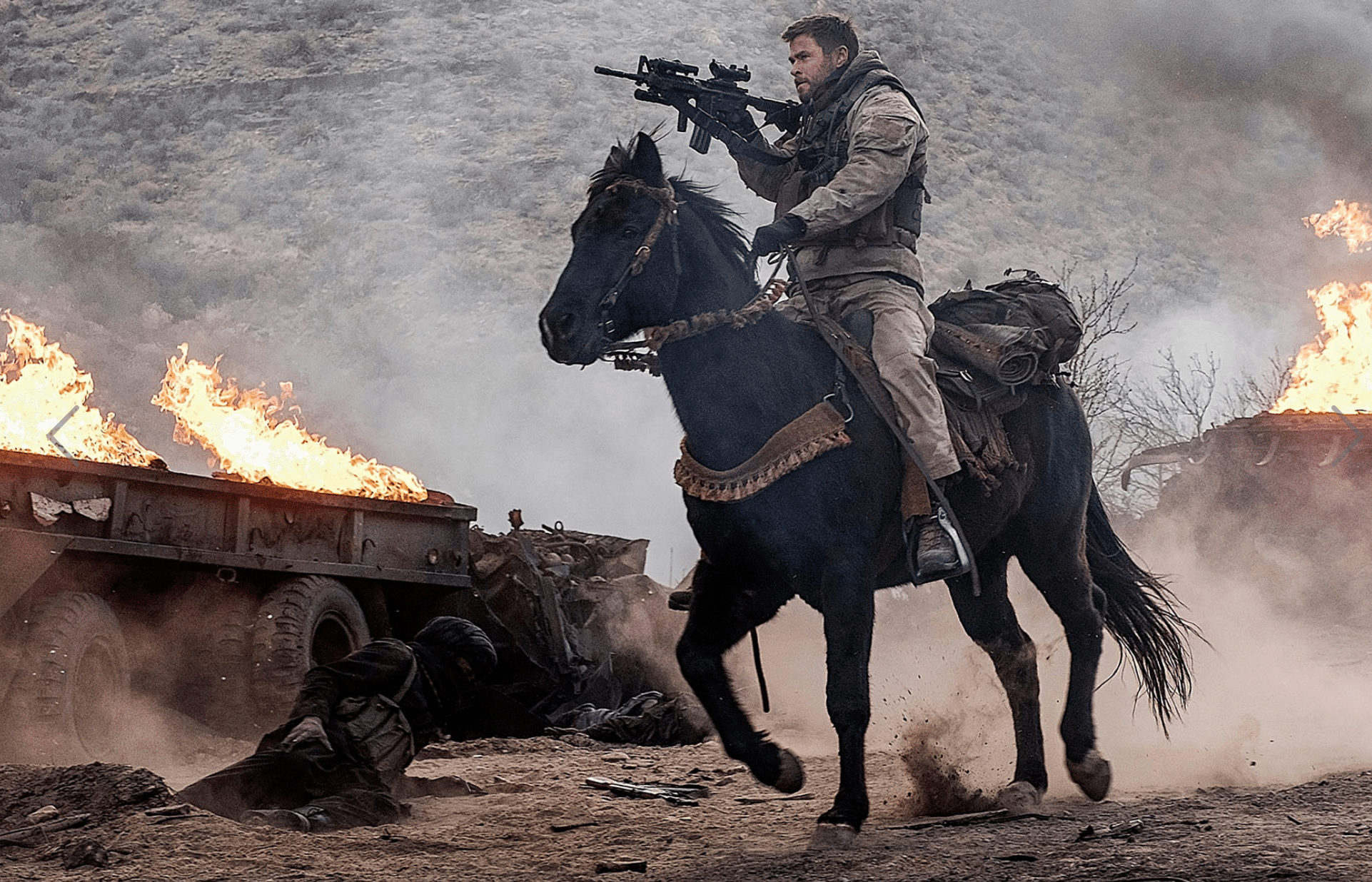 Is it worth watching?
For me, watching a story based on true-life events that impacted the entire U.S. is a must see. It gives us Americans a chance to see what 12 of our own countrymen did to protect their families and the entire country. Without thinking twice, these men put their lives at risk. Knowing that there was a huge chance that none of them would return home. I believe Jerry Bruckheimer created a great production on an event so inspirational that affected the entire country.
Allowing us to learn a bit more about what happened days after 9/11. I do have to add, that anything with Chris Hemsworth, in my opinion, is worth watching!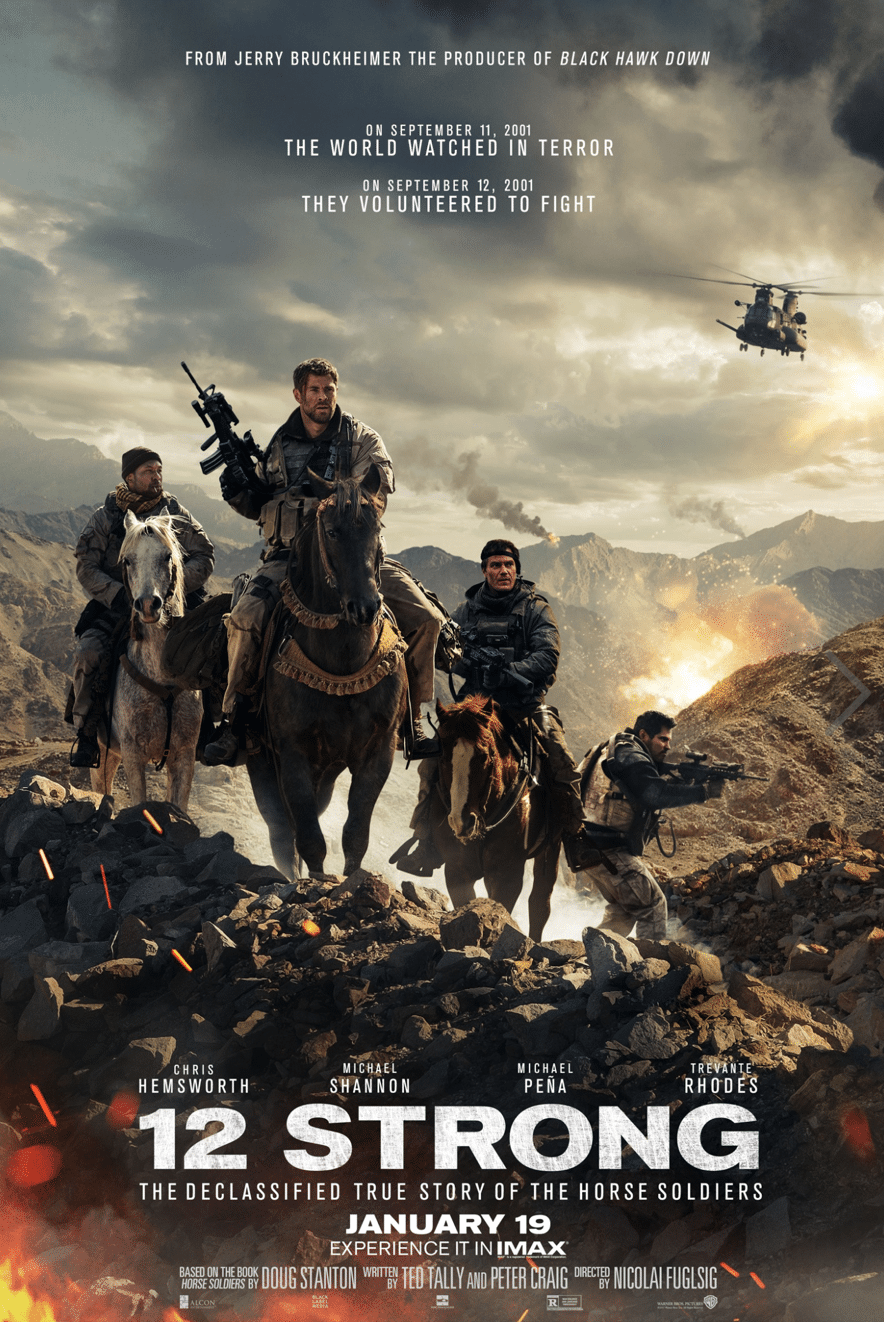 12 Strong is Now Playing in theaters
Follow on Social Media:

You Are Also Going To Love:
If you enjoyed reading my 12 Strong Movie Review, then you will also enjoy the following movie review postss I have put together for you:
Will you be heading to watch 12 Strong this weekend?